Interview with Andres Almiray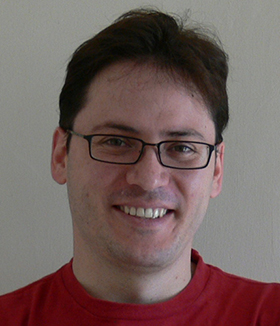 Andres is a Java/Groovy developer and a Java Champion with more than 16 years of experience in software design and development will be a speaker in the second issue of the JPrime Conference in Sofia, Bulgaria. We have the pleasure to make a short interview with him.
Hi Andres! Can you please introduce yourself?
I'm Andres Almiray, Java Champion and true believer of Open Source. I've been writing Java code since the early days, half of that time has been spent contributing back to several open source projects, most notably the Groovy, JavaFX, and Asciidoctor ecosystems.
You are the JSR377 lead, actually what is the main motivation on working on it?
Java developers know there are many choices to choose form when it comes to writing web applications; sadly that's not true when it comes to writing desktop applications. This JSR aims to solve this problem by delivering a standardize API that can be used to build desktop applications, also targettng embedded devices where JavaSE and Java Embedded can run. Why? Because writing an application that targets either environment (or both) most likely follows the same principles.
Now even embedded devices have quite productive browsers capable of showing good graphics, so how does the Desktop/Embedded API compete here?
As much as browser applications have advanced in the last couple years it's still impossible for them to reach certain level of functionality that only desktop applications can have. In terms of security there's also a limitation, as you not only have to secure the application itself but also the tool used to interact with the application: the browser. There are many organizations out there (research, financial, exploration, military) that simply won't take the risk of deploying a web application for these and other reasons. For these organizations a desktop application is the way to go.
We are very excited about running the Hackergarten during jPrime 2016. How do you motivate the developers to participate?
What happens in Hackergarten does not stay in Hackergarten. We're a very open bunch of developers and we welcome everyone that would like to spend some time with use hacking on a particular open source project. Whether it may be fixing a bug, providing a new feature, adding missing tests, writing documentation or creating a podcast; every contribution matters. Many developers in the past have wondered how can they contribute to Open Source projects but never took the first step. Hackergarten meetings are an ideal place to take the first step. We're usually surrounded by project leads and open minded people. You always learn something new at a Hackergarten, that's a guarantee.
What about some real life hobbies?
I like to spend time with my wife hiking on mountain trails and enjoy the country side.
Thank you very much, Andres! We are looking forward to seeing you here in Sofia soon!