Interview with Venkat Subramaniam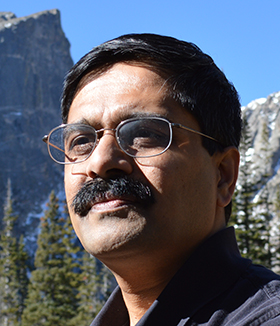 There are just few weeks before this Year's jPrime! Final preparations are made! To make this Sunday even more interesting we have prepared an interview with the world's most humble Java Superhero and definitely one of the best speakers of all the time – Venkat Subramaniam! Enjoy!
Hello Venkat! You will be for the second time in Bulgaria. For the first time you were here for a very special event jProfessionals: a Java day with Venkat, so how did you like the audience and the event itself?
The best part of that day was interaction with the developers. The day was split between lectures and workshop. Seeing the developers implement solutions was a lot of fun. I really liked the hands-on part of the day.
Through this year you are making your 50 50 tour throughout the world. Tell us a few words about this tour, how many countries have you been to and how more are you going to visit?
The idea to present at 50 user groups to celebrate my 50 years on this planet came when I was traveling to speak at Torun, Poland the week after my 49th birthday. I was overwhelmed by the support from various user groups, specifically from different parts of Europe. So far the tour has taken me to 16 different countries for the 44 user groups I've spoken at so far. That's six more user groups to go to reach the goal of 50.
The world is still obsessed with reactive, microservices and clouds. In your opinion, for how long? What you think is going to me the next big obsession?
I don't quite see these as obsessions honestly. Sure there are hypes just about everything we do. However, I think these technologies are very important parts of architectural decisions for developers and organizations to make. I've been observing reactive programming, for example, for about a decade now. I've seen it evolve from "that seems like a good idea" to "hey, look at these reactive libraries and how we are using them." If my assessment is correct, these will stay with us, in one form or another, for a very long time, much like OO, for example.

There are several things that have the possibility to become the next big thing. The one that I am most excited about, from the impact point of view, is augmented reality (AR).
Java 9 has just started its way, but without being widely adopted it is already outdated. How do you treat these huge changes, is this the correct time have them?

I don't think it is outdated by any means, at least not in the sense of what outdated means. Sure, we have a newer version of Java; I think having the frequent releases with smaller number of features makes more sense than the slow, delayed, colossal releases.

The adoption of Java (and many other languages as well) has been quite slow in different parts of the world, in different organizations. There are many reasons for this. I personally know of organizations that are still on Java 7 and yet some on Java 6. There are a number of reasons for them to cling on to older releases. At the same time, I also know organizations that are already beginning to use Java 10.

A lot of organizations talk about agility. For me sustainable agility is very important. The inability to adopt to a newer version of the languages may be an opportunity to look at some ways to improve on some technical practices, lack of which may be an impediment to achieve agility.
Your travel schedule is definitely incredibly tough. How do you survive with this amazing rhythm of life? What is your way to relax?

The travel is more tough on the body than on the mind. I'm thankful for the opportunity to meet, interact, learn from, and in a small way help so many developers around the world. I truly enjoy learning and sharing the knowledge. That desire and enthusiasm greatly offsets the troubles that come along with this profession.

I recharge very quickly. There is a high level of stress in our profession, we have to deal with machine and humans, and both have different challenges. It is very important not to let that stress overpower us. I do not take long vacations, but I take what I call as micro-vacations—a short hike up the hill early in the morning, a walk around the lake for an hour, a couple of hours of drive through the mountains, a dinner with a good friend, all of these help to recharge, relax, and relieve stress.

Lastly I reject any work that I do not care to do. There are so many things that are waiting to consume our time and suck the energy out of our lives. Once I identify something is not going to be productive, I quickly drop that so I can focus on what I really like to do, where I can provide real value. This also help to stay positive and energetic.
Thank you very much, Venkat! We can't wait to see you here in Sofia!